Amanda Danielson
---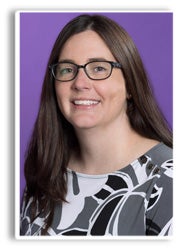 Amanda Danielson joined the Office of Internal Audit in July 2022. She previously served on our team from 2010 through 2019.  She performs and supervises operational, compliance, information technology, and investigative audits, as well as consultative work.
Amanda earned her B.S. in Business Administration and M.S. in Accounting from East Carolina University. She has earned the Certified Internal Auditor certification.
Prior to joining Internal Audit, Amanda worked as an Accountant in Financial Services at East Carolina.  She has also worked in accounting and management functions in the private sector.