Bill Kraus
---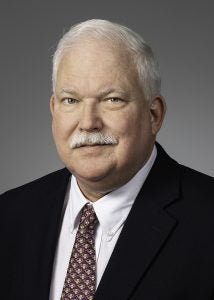 Bill Kraus joined the Office of Internal Audit in November 2010.  He is an Internal Auditor and Audit Supervisor. Bill's typical work assignments include operations and compliance audits and consultations related to healthcare and research.  He also oversees our student intern program and performs other assignments as needed.
Bill earned his B.S. in Business Administration, his MBA, and the Certificate in Healthcare Management from East Carolina University.  He is a Certified Public Accountant and a Certified Internal Auditor. He has also been Certified in Healthcare Compliance and Certified in Healthcare Research Compliance.
Prior to joining Internal Audit, Bill worked as an Internal Auditor for Southern National Bank, Duke University, NC State University, and University Health Systems of Eastern Carolina (now known as Vidant Health Systems).