Kevin Newman
---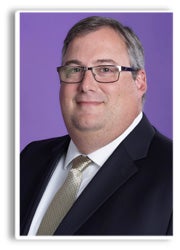 Kevin Newman joined the Office of Internal Audit in August 2004. Kevin serves as an internal auditor and an IT auditor. His typical work assignments include operations, compliance, and Information Technology audits, follow-ups and consultations.
Kevin earned his B.S. in Business Administration from East Carolina University in May 1993. He is a Certified Fraud Examiner.
Prior to joining Internal Audit, Kevin worked as a computer assisted audit specialist and field auditor with the North Carolina Department of Revenue.