Rich Bingaman
---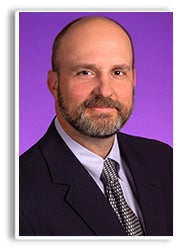 Rich Bingaman joined the Internal Audit team in May 2018.  Rich provides administrative support to the office, including budgeting, purchasing, web site management, and maintaining the automated audit management system.  Rich also coordinates our audit follow-up process and performs a number of other audit tasks and client consultations.
Rich earned a B.S. in Business Administration from East Carolina University, and an MBA from Touro University in California.
Prior to joining Internal Audit, Rich worked in ECU Campus Living, where he led a Neighborhood Service Office and coordinated summer conferences, among other duties.  Before his employment at ECU, Rich completed a distinguished career of service in the U.S. Air Force.