Wayne Poole
---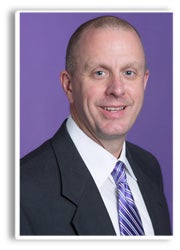 Wayne Poole joined the Office of Internal Audit in January 2005. He is currently the Chief Audit Officer, and represents the office on various committees and work groups at the University.  Wayne collaborates with the University's senior management and the ECU Board of Trustees to ensure that the office is meeting the University's needs and adheres to the Standards for the Professional Practice of Internal Auditing.  He develops the annual audit plan and oversees audit, investigative, and consulting engagements.
Wayne earned a B.S. in Accounting from East Carolina University and an MBA from Embry-Riddle University. He is a Certified Internal Auditor and a Certified Information Systems Auditor.
Before joining Internal Audit, Wayne worked as a business systems analyst at the Brody School of Medicine and as an operations auditor/evaluator for the U.S. Air Force.